THE
REFLECTION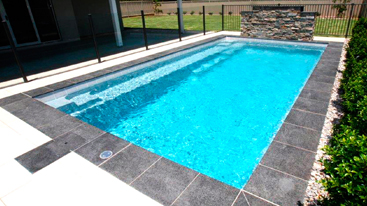 EXPERIENCED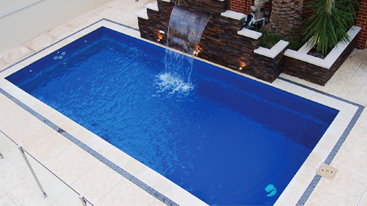 WE DELIVER
THE REFLECTION OVERVIEW
This stylish rectangular pool offers not only versatility in terms of placement on your block but it also provides a simplistic structure to suit every home and still have the practicality that you want from a swimming pool.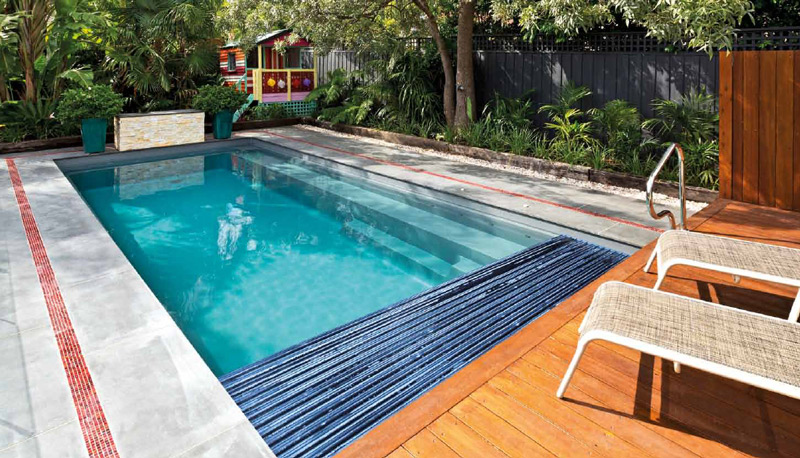 THE REFLECTION
FEATURES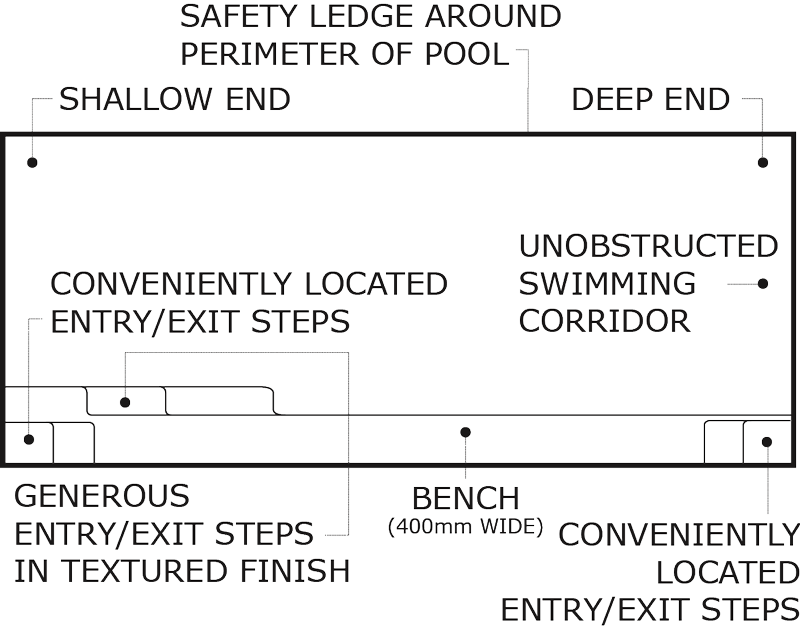 THE REFLECTION SMART COLOURS
These colours have an inbuilt sparkle that shine like millions of diamonds, plus it also features Nuplex Composite's AQUAGUARD®ECO PLUS Gelcoat which exhibits strong antimicrobial behaviour to inhibit the growth of bacteria at the gelcoat surface, dramatically reducing the chance of algae growing in your pool….so the SMART Colour Range not only looks good but is good for you!
THE REFLECTION GRANITE
As with the SMART Range, the Leisure Pools Granite Range features the unique non-abrasive granite style finish. This is a proven range of colours and even though choice of colour is such a personal thing, you will have little chance of going wrong with any of the colours in this range.

THE REFLECTION SPECIFICATIONS
This stylish rectangular swimming pool has entry steps perfectly positioned at both ends of the pool with a full length bench seat to suit a variety of purposes, without compromising space for swimming.
By having the full length bench and steps on one side of the pool the design allows the deepest part of the pool to be well away from any house foundations. This can often allow the pool to be situated closer to the home which is a great benefit where space for a pool is limited.
Length
Width
Shallow Depth
Deep Depth
THE REFLECTION – 10m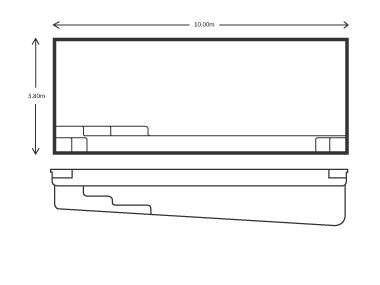 THE REFLECTION – 9m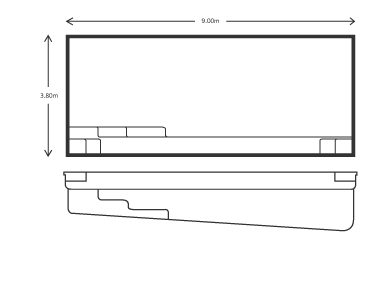 THE REFLECTION – 8m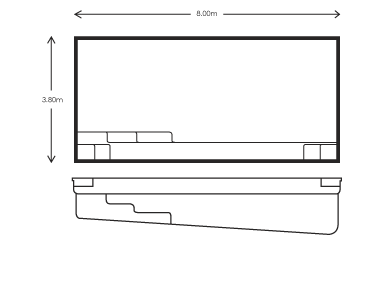 THE REFLECTION – 7m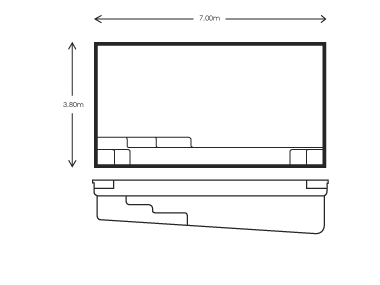 THE REFLECTION TECHNOLOGY
The Leisure Pools Composite Armour™ swimming pool is a revolutionary advancement in composite fibreglass swimming pools. It offers the following unique advantages:
Full Vinyl Ester Resin Construction
High performance fibres reinforce with DuPont™ Kevlar®, Carbon Fibre and Basalt Fibre
Composite Armour™ Step Technology™
Exceptional Quality Control
Lifetime Warranties
Testing shows that a Leisure Pools Composite Armour™ Full Vinyl Ester Resin swimming pool is 111% stronger than a standard fibreglass swimming pool.
FOR MORE INFORMATION
Pool Resources

is the licensed Bay of Plenty dealer for Leisure Pools.
For more information on The Reflection pool, please fill out the contact form, or visit the Leisure Pools website.