PREMIUM SERVICE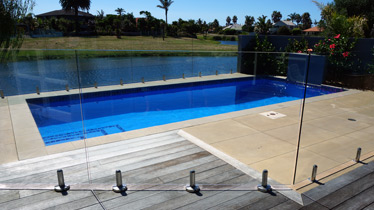 EXPERIENCED

WE DELIVER
WHY POOL RESOURCES
Your new pool. It's a big decision, with many traps for the unwary along the way.
By choosing us, you can steer away from heartache and disappointment, and into the best lifestyle investment you ever made.
Don't get in over your head. From the outset, you'll see that Pool Resources has a commitment to quality and care.
From the prompt and professional way we respond to your first enquiry, to that priceless moment when you first slip into the cool embrace of your wonderful new pool.
Quality such as ours doesn't happen by accident. You have to spend countless years earning your stripes. Learning your trade. Getting to know your customers and their needs. Committing to the very highest levels of satisfaction. You have to do the hard yards.
WHAT CLIENTS SAY
"STOP LOOKING AND CALL THESE GUYS"

A truly professional manner, on time, within budget and to an excellent standard.
"COULDN'T HAVE ASKED FOR BETTER"

We found Darren and his team to be reliable, committed and professional.
"VERY PLEASED"

I am very pleased with the job of renovating my pool. I recommend them to anybody
"VERY IMPRESSED WITH THE QUALITY"

We were very impressed with the quality of the workmanship along with delivering on their promise of being swimming within four weeks from the commencement of their work
"PROFESSIONAL MANNER"

We are extremely satisfied with the professional manner in which the Pool Resources team refurbished our tired old pool. Every assistance was initially given from seeing completed examples to ensure our choices of colour and tiles were what we wanted and each step of the process explained fully throughout. The work was carried out with minimal disruption and completed on schedule, to budget and the finished product has exceeded our expectation. We are now looking forward to enjoying our new pool