THE
ELEGENCE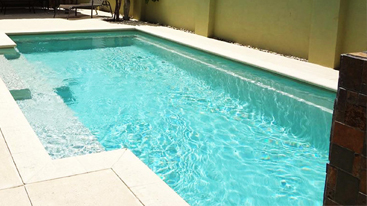 EXPERIENCED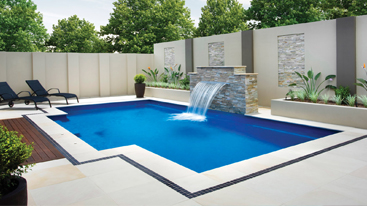 WE DELIVER
THE ELEGANCE OVERVIEW
This bold and innovative design with its ultra modern square corners and clean crisp lines has rapidly become one of the most popular pool designs in the world.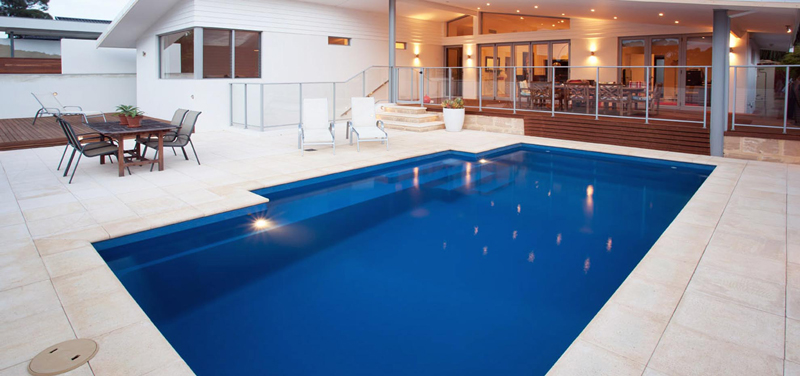 THE ELEGANCE
FEATURES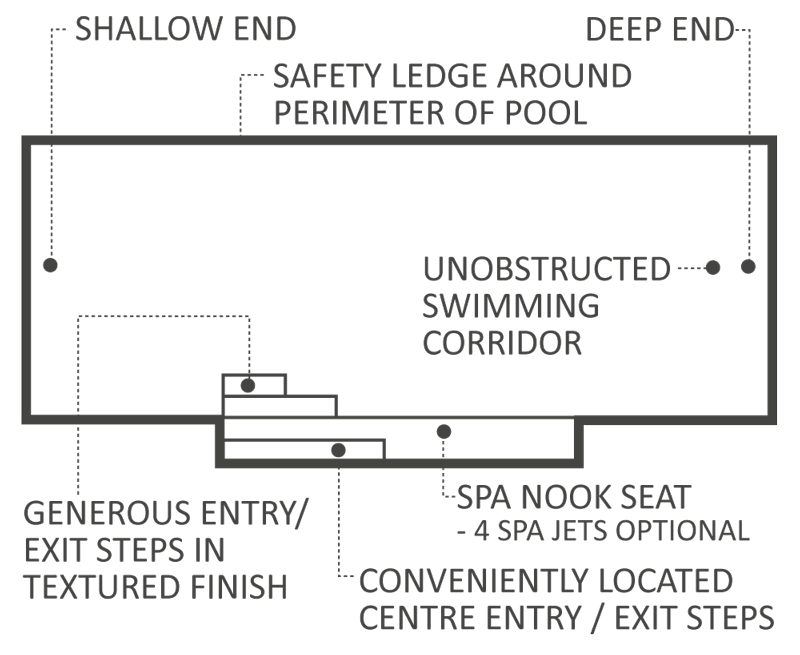 THE ELEGANCE SMART COLOURS
These colours have an inbuilt sparkle that shine like millions of diamonds, plus it also features Nuplex Composite's AQUAGUARD®ECO PLUS Gelcoat which exhibits strong antimicrobial behaviour to inhibit the growth of bacteria at the gelcoat surface, dramatically reducing the chance of algae growing in your pool….so the SMART Colour Range not only looks good but is good for you!
THE ELEGANCE GRANITE
As with the SMART Range, the Leisure Pools Granite Range features the unique non-abrasive granite style finish. This is a proven range of colours and even though choice of colour is such a personal thing, you will have little chance of going wrong with any of the colours in this range.

THE ELEGANCE SPECIFICATIONS
The Elegance is not only a visually stunning pool, but also one that maximises the space inside where you swim. The Elegance has a large unobstructed swimming corridor which is perfect for swimming laps. The central step location also incorporates generous seating area where optional spa jets can be installed to create a relaxing spa nook.
The pool has generous depths at both deep and shallow ends and comes in sizes of 12 metres, 10, 9, 8, 7 and 6 metre lengths to suit almost any size location.
Length
Width
Shallow Depth
Deep Depth
THE ELEGANCE – 12m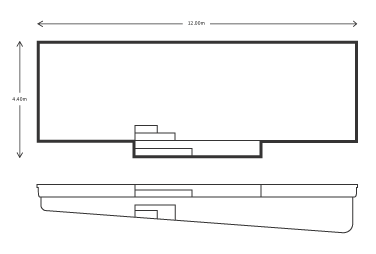 THE ELEGANCE – 10m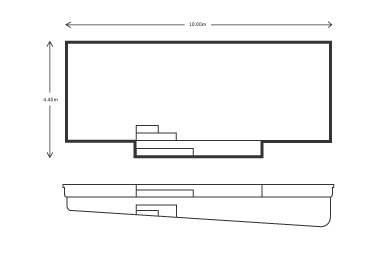 THE ELEGANCE – 9m
THE ELEGANCE – 8m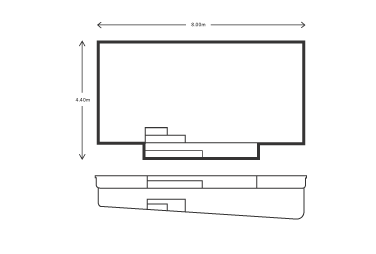 THE ELEGANCE – 7m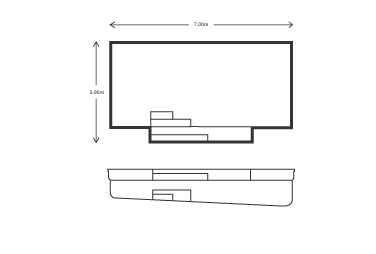 THE ELEGANCE – 6m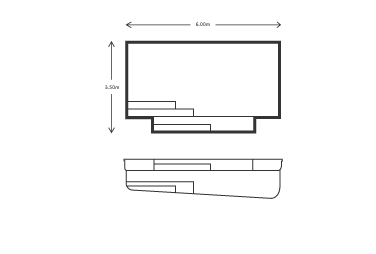 THE ELEGANCE TECHNOLOGY
The Leisure Pools Composite Armour™ swimming pool is a revolutionary advancement in composite fibreglass swimming pools. It offers the following unique advantages:
Full Vinyl Ester Resin Construction
High performance fibres reinforce with DuPont™ Kevlar®, Carbon Fibre and Basalt Fibre
Composite Armour™ Step Technology™
Exceptional Quality Control
Lifetime Warranties
Testing shows that a Leisure Pools Composite Armour™ Full Vinyl Ester Resin swimming pool is 111% stronger than a standard fibreglass swimming pool.
FOR MORE INFORMATION
Pool Resources

is the licensed Bay of Plenty dealer for Leisure Pools.
For more information on The Elegance pool, please fill out the contact form, or visit the Leisure Pools website.